Recommended Yoga Books
---
Hatha Yoga Pradipika
Hatha Yoga Pradipika (Light on Hatha Yoga) includes the original Sanskrit text compiled by Maharshi Swatmarama with a translation and thorough commentary in english by Swami Satyananda and Swami Muktibodhananda. This text elucidates the entire science of hatha yoga(asana,pranayama,shatkarma,mudra and bandha) as it was conceived and practised not only for healthand fitness but for awakening the vital energies:pranas,chakras and kundalini shakti.It points out that hatha yoga is not just a physical practice but a process of cellular transmutation from gross to subtle to divine.Thus hatha yoga was considered to be the foundation of all higher yogas. Line drawings and diagrams illustrate the text.
by
Muktibodhananda Saraswati, Svātmārāma
Published by Bihar School of Yoga
Click here to buy on amazon.in
---
Yoga Sequencing: Designing Transformative Yoga Classes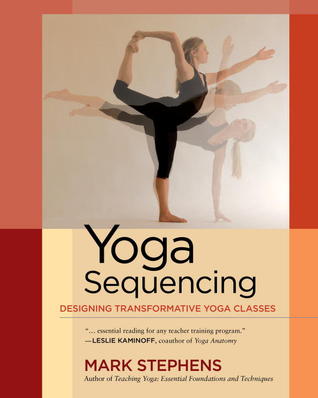 Yoga Sequencing: Designing Transformative Yoga Classes presents the essential principles and methods for planning and sequencing yoga classes. Addressing one of the most popular topics in the yoga profession, this book offers sixty-seven model sequences of yoga poses (asanas) that cover the broad range of yoga student experience, including multiple sequences for beginning, intermediate, and advanced students; yoga for kids, teens, women across the life cycle, and seniors; classes to relieve depression and anxiety; and sequences for each of the major chakras and ayurvedic constitutions. Each sequence provides guidance for teaching the different breathing (pranayama) and meditation techniques that give yoga its transformative power.
Enhanced with over 2,000 instructional photos and an elaborate guide to the constituent elements of over 150 yoga asanas, the book draws equally from ancient yoga philosophy and contemporary insights into functional anatomy, biomechanics, and kinesiology. The nuanced interrelationships among asanas within and between the seven asana families are explored and the anatomy of opening and stabilizing each pose is explained for sequences designed around specific needs and intentions. A comprehensive appendix includes a glossary of yoga-related terms, an alphabetical asana index with thumbnail photographs of each asana, a class planning worksheet, representative sequences from several popular styles of hatha yoga, and a list of resources for further exploring sequencing and the larger practice of teaching yoga.
---
From breathing to inversions to standing poses this title shows you how specific muscles respond to the movements of the joints; how alterations of a pose can enhance or reduce effectiveness and how the spine breathing and body position are all fundamentally linked.
by Leslie Kaminoff, Amy Matthews (Contributor), Sharon Ellis (Illustrator)
Published by Human Kinetics Publishers
Buy on amazon.in
---
Light on Prãnãyãma: The Yogic Art of Breathing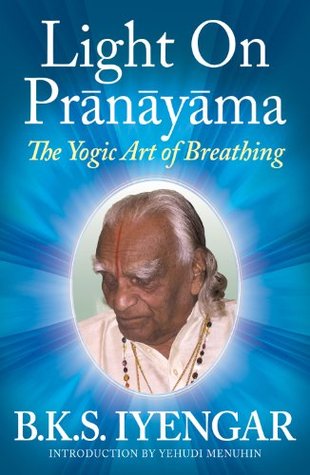 In this classic yoga best-seller a world-renowned yoga master shares the techniques of breathing together with a comprehensive background of yoga philosophy. B. K. S. Iyengar is a legend who has practiced yoga in a unique way, and today "Iyengar Yoga" is taught around the world by certified instructors.
by B.K.S. Iyengar
Published by The Crossroad Publishing Company
Buy on amazon.in
---
Written almost two millennia ago, Patañjali's work focuses on how to attain the direct experience and realization of the purusa: the innermost individual self, or soul. As the classical treatise on the Hindu understanding of mind and consciousness and on the technique of meditation, it has exerted immense influence over the religious practices of Hinduism in India and, more recently, in the West.
Edwin F. Bryant's translation is clear, direct, and exact. Each sutra is presented as Sanskrit text, transliteration, and precise English translation, and is followed by Bryant's authoritative commentary, which is grounded in the classical understanding of yoga and conveys the meaning and depth of the su-tras in a user-friendly manner for a Western readership without compromising scholarly rigor or traditional authenticity. In addition, Bryant presents insights drawn from the primary traditional commentaries on the sutras written over the last millennium and a half.
by Edwin F. Bryant
Published by North Point Press
Buy on amazon.in