About the 'Bodhi'

---
Bodhi is an abstract noun formed from the verbal root budh (to awake, become aware, notice, know or understand,) corresponding to the verbs bujjhati (Pāli) and bodhati or budhyate (Sanskrit). it is both a Sanskrit and Pali word that is traditionally translated as "enlightenment" but often, and more accurately, is translated as "awakening" or "to Know".
Bodhi is viewed as the perceptual sphere of non-duality, where all false distinctions between a perceiving subject and perceived objects are lifted and the true state of things (non-duality) is revealed.
Bodhi is complete and perfect sanity, awareness of the true nature of the universe.
About Center
---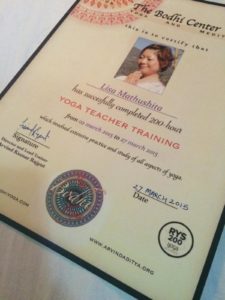 The Bodhi Center for Yoga and Meditation conducts Yoga Teacher Training with international certification ( Yoga Alliance, USA ), and yoga courses for beginners.
Center is dedicated to share knowledge of this ancient science of yoga to those who want to learn, to seekers and to those who perceive Yoga as a tool of transformation. We help aspirant yogis to use yoga in such a way so that they can get multiple benefits of this practice and fulfill their individual needs.
Our Locations :
1- Indore, Madhya Pradesh, India
The Bodhi Center
120 – Telephone Nagar
Indore, Madhya Pradesh
India – 452001
info@thebodhiyoga.com
thebodhiyoga@gmail.com
2- Rishikesh, Uttranchal, India
The Bodhi Center
C/O Kriya Yoga Ashram
Tapovan, Rishikesh, UK, India
thebodhiyoga@gmail.com
info@thebodhiyoga.com
Arvind Aditya
---
Arvind Aditya ( Arvind Rajput ) is the Founder Director of The Bodhi Center. He is an E-RYT 200 and RYT 500 yoga teacher.
From his early years, yoga and spirituality have been his field of interest and self study. His quest for true meaning of life propelled him to take yoga as a full time profession. His calm and loving presence gives a sense of healing acceptance.