Yoga Retreat in Rishikesh
Immersive Yoga retreat in Rishikesh, India
Yoga retreat in Rishikesh: Everyone is welcome to The Bodhi Center for this program. This short yoga retreat in rishikesh location will help you to lead a healthier, more peaceful, and more spiritual life. With a focus on breathing, awareness, meditation, and practical philosophy, you will learn how to live your life with less stress, feeling the contentment and harmony, and discover your true rhythm and nature. The courses are designed in such a way so that you can reconnect with your essential self. This retreat is less intense and you have more freedom to explore this beautiful place, Rishikesh, the spiritual capital of the world is also known as "land of gods". The Bodhi Center's program transforms your life. with proficient and notably professional yoga instructors teaching from their hearts and the ancient and traditional lifestyle of yoga, take this treasured time out of your life and immerse your self into the magic and mystery of yoga.
Yoga retreat in Rishikesh
Retreat highlights
1 Ayurvedic massage
1 daily yoga and meditation class
Classes on Hatha, asana, and pranayama
Mantra, chanting, and shatkarma courses
Visit to nearby temples and Ganga Aarti
6 nights' accommodation
Daily vegetarian meals
Skill level
Yoga styles
Ayurveda
Hatha
Raja Yoga
Mantra
6 days with instruction in EnglishSpoken languages: Hindi, EnglishThe maximum participants in the group is 10
Airport transfer included:Dehradun Airport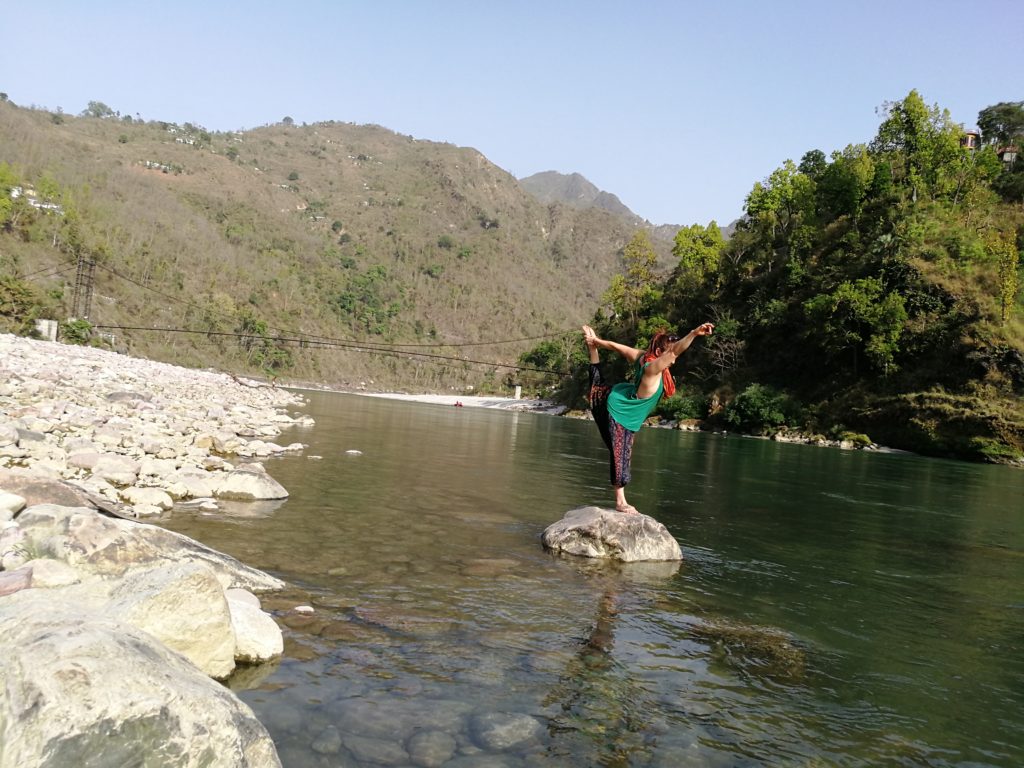 Accommodation
During this retreat, you will stay either in a private room or a shared double room. Every room has a hot shower. The Bodhi Center provides accommodation in a homely environment so that you can feel safe and comfortable. The Bodhi Center has a friendly and inclusive atmosphere that warmly welcomes everyone to discover their true being through the soul-nourishing practices of yoga. The Bodhi Center is inclined to create an atmosphere of openness and friendliness where everyone feels welcome to participate.
The Bodhi Center for Yoga and Meditation India Yoga Retreat Program
Yoga is viewed as an opportunity to find your true self via the body, breath, and meditation. You can find a fine combination of the wisdom of Patanjali and practice of Hatha. Yoga is about creating positive change, happiness, expansion, growth, and fulfillment from within. Training syllabus includes the study of basic anatomy relevant to yoga, practice, history, and philosophy of yoga tradition, meditation, an introduction to the various branches of yoga, yoga therapy for a variety of health conditions, Ayurveda, and more. Whether you are already into yoga or just a beginner; here at The Bodhi Center you will be able to deepen your understanding of yoga and it's practice. You will feel confident enough to embark on your journey as a yoga teacher.
Curriculum
Asana
Ethics in yoga
Discussion of yoga philosophy
Introduction to mantra yoga and chanting
Introduction to yoga philosophy
Mantra and chanting
Meditation and trataka
Yogic wisdom from ancient text
Pranayama and mudras
Relaxation and meditation
Shatkarmas (kriyas)
Sample daily schedule
06:30 Chanting and pranayama
07:30 Yoga asana practice
09:00 Breakfast
10:30 Lecture on yoga and life (60 minutes)
12:30 Lunch
16:30 Light asanas or Satsang
18:00 Meditation and pranayama
19:15 Dinner
22:45 Lights out
Included excursions
Included in the total cost of this retreat is a visit to the nearby temples and Ganga Aarti.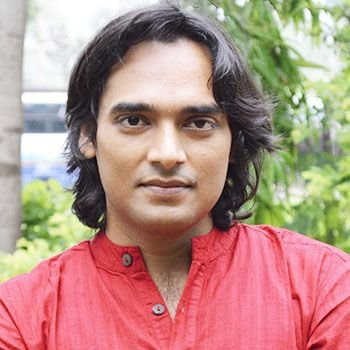 Arvind Aditya
Yoga Alliance certified E-RYT 200 (Yoga)
Yoga Alliance certified RYT 500 (Yoga)
Arvind is the founder and director of The Bodhi Center for Yoga and Meditation. He is also an E-RYT 200 and RYT 500 yoga teacher. From his early years, yoga and spirituality have been his field of interest and self-study. His quest for the true meaning of life propelled him to take yoga as a full-time profession. His calm and loving presence gives a sense of healing acceptance to his students.
 Retreat location
This retreat will take place at The Bodhi Center, Yaduvansi Shiva Hotels, Badrinath Road, Tapovan, Rishikesh, Uttarakhand, India.
Unique features
Food
The price of this retreat includes three daily meals, as well as coffee and tea during breaks. The meals will be homely vegetarian meals suitable for yoga practice. The meals are made with natural foods and sourced from local fresh vegetables. You will enjoy salads, fruits, fresh milk, and herbal teas. If you have special dietary requirements it's a good idea to communicate it to The Bodhi Center for Yoga and Meditation when making a reservation.
The following meals are included:
Breakfast
Lunch
Dinner
Snacks
Drinks
The following dietary requirement(s) are served and/or catered for:
Vegetarian
Other dietary requirements on request
If you have special dietary requirements it's a good idea to communicate it to the organiser when making a reservation
Activities available in Rishikesh (optional)
Kayaking
Massage
Mountain biking
Zip lining
General
Beach
River
Special menu request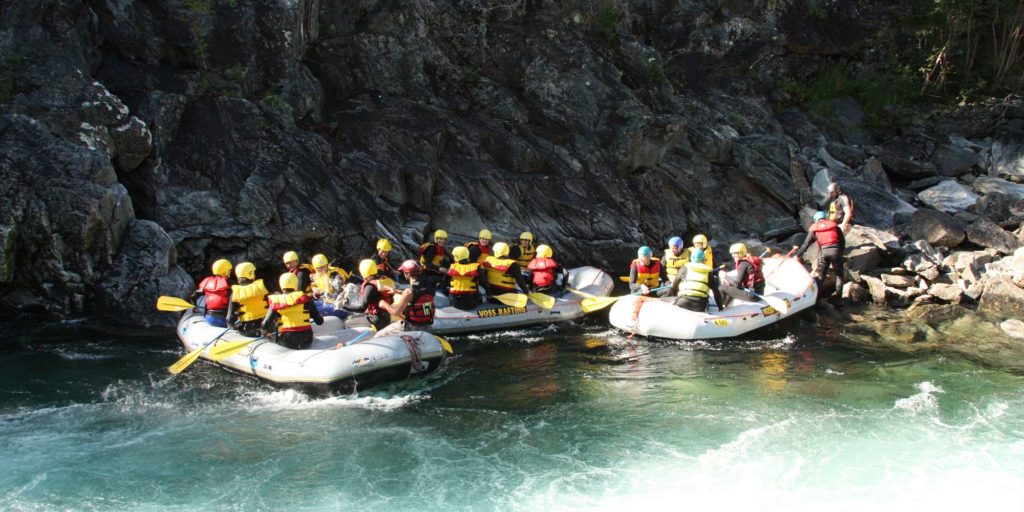 Things to do (optional)
In Rishikesh, you can choose various optional activities in your free time.
Air safari
Beach volleyball
Camping
Cliff jumping
Kayaking
Mountain biking
River rafting
Swing
Trekking
Waterfall trekking
Ziplining
Spa treatments
You will receive one free treatment of your choice. Panchkarma, the five-fold purification therapy aims at correcting the imbalance of the body's bio energies (the Doshas: Vata, Pitta, Kapha) in order to maintain their inherent equilibrium. During each session of the year, one or more of the doshas accumulate, which causes an imbalance and makes the body prone to illness.
Some options are listed below
Abhyangam – 60 minutes
Shirodhara – 60 minutes
Udwathnam – 60 minutes
Pizhichil oil bath – 60 minutes
Bandal massage – 60 minutes
Stone massage – 80 minutes
Basil sea salt – 45 minutes
Head neck shoulder – 30 minutes
Kativasti – 30 minutes
Swedish massage – 50 minutes
Aromatherapy harmony – 50 minutes
Active ginger lime – 50 minutes
What's included
Daily intensive yoga experience
Daily meditation session
1 Ayurvedic massage
Nature excursions
Yoga materials
Free pick-up service from Dehradun Airport (DED)
Daily nutritious vegetarian meals, detox juices, and herbal teas
6 nights' accommodation
What's not included
Additional activities and day tours
Transfer from Delhi (70 USD)
Transfer to Dehradun Airport (DED) (25 USD)
Indian visa and personal expenses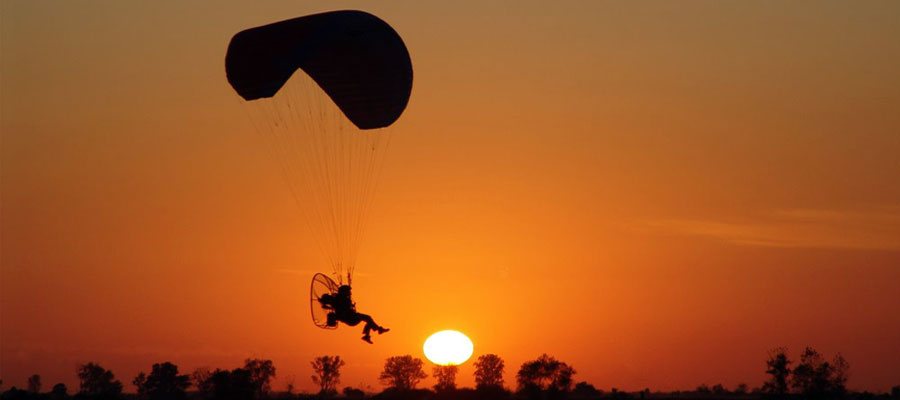 How to get there
Arrival by airplane
Please book your flight to arrive at Indira Gandhi International Airport (DEL). Transfer from the airport is included. The Bodhi Center for Yoga and Meditation will pick you up from the airport. Another option is to book your flight to arrive at Dehradun Airport (DED).
Arrival by bus
Buses to Rishikesh leave New Delhi from the Kashmiri Gate bus stand approximately every hour. The bus ride takes about eight hours and costs around 450 INR for air-conditioned buses and 250 INR for buses without air conditioning.
Arrival by train
The best option is to reach Haridwar train station, about 45 minutes away from Rishikesh by road on a driven taxi or the so-called tuk-tuks. From Delhi, the train ride takes approximately eight hours, depending on the train. Haridwar is serviced by many trains from and to Delhi, Varanasi, Rajasthan, Amritsar, and many others.
Arrival by taxi
Taxis is available anywhere in India. The drive from Indira Gandhi International Airport (DEL) to Rishikesh will take around six hours depending on traffic conditions.
Airport: Dehradun Airport Airport transfer included: Dehradun Airport No additional charges. You can request this in the next step.
Cancellation Policy
A reservation requires a deposit of 30% of the total price.
The deposit is fully refundable if the booking is cancelled up to 30 days before the arrival date.
The rest of the payment should be paid on arrival.
Packages:-
450$ / Person (Shared)
700$ / Person (Private)
Starting Dates:
10 sep 2018
17 Sep 2018
24 Sep 2018
1 Oct 2018
8 Oct 2018
15 Oct 2018
Join Yoga Retreat